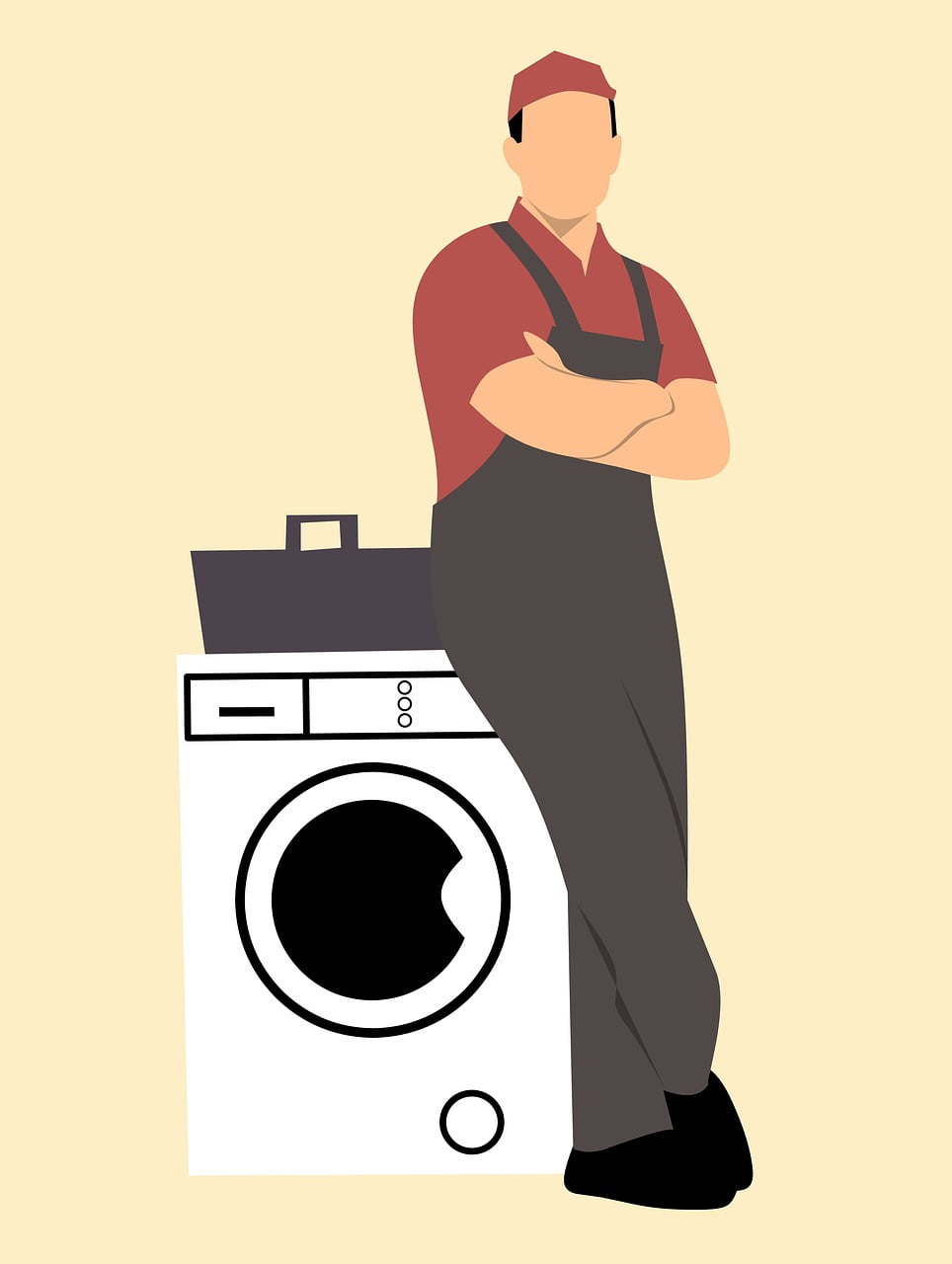 San Francisco Quality Dryer Repair Services
SF appliance repair offers a top-quality dryer repair and maintenance services in San Francisco Bay Area. A clothes dryer or drying machine is a household appliance that is used to remove moisture from a load of clothing and other textiles, generally shortly after they are cleaned in a washing machine. Most dryers consist of a rotating drum called a tumbler through which heated air is circulated to evaporate the moisture from the load. The tumbler is rotated to maintain air space between the articles in the load. Adequate ventilation around a dryer is required. Anything that has had a flammable substance, including fiber, rubber, foam and plastic items, should be kept out of the dryer.
Traditional dryers continuously draw in the cool, dry, ambient air around them and heat it before passing it through the tumbler. The resulting hot, humid air is usually vented outside to make room for more dry air to continue the drying process. This design makes no effort to recycle the heat put into the load, and thus is considered environmentally wasteful.(The dryer vent is also part of the house). Nevertheless, it is simple, reliable, and therefore widely used as a result.
It's good to clean the lint filter after every cycle for safety and energy efficiency. Preventive maintenance is used to proactively avoid or reduce a dryer repair.
Our clothes dryer experts repair all makes and models of dryers maximizing a life cycle of your appliances. Our professional service may reduce your home energy bill. During you first call or web request describe your appliance's problem symptoms, along with its manufacturer and model number. After the diagnosis is made, the technician provides you with an estimate before proceeding with your appliance repair.
Dryer and Other Laundry Appliance Brands
A
Ace
Amana
American Metalcraft
American Standard
Apache
Ariston
Asko
Avanti
B
Black & Decker
Blue-Jay Fasteners
Bosch
BrassCraft
Bridgeport
C
Cannon
Conair
Creative Furniture
D
Danco
Dyson
E
Electrolux
Elite Lighting
Emu Americas
Euro-Pro
F
Fisher & Paykel
Frigidaire
G
General Electric
H
Haier
Hamilton Beach
Hillman Fasteners
Honey Can Do
Hoover
Hotpoint
I
Imperial
K
Kenmore
Kohler
Kreg Tool
L
LG
M
Maytag
Miele
Monster Fastener
N
NuTone
P
Panasonic
Plumb
Proctor Silex
R
Reliable
Rowenta
S
Samsung
Singer
Speed Queen
Steam Fast
Sunbeam
U
Uniflame
W
Whirlpool
Have a specially trained team to repair your appliance.
More about Clothes Dryer Repair: SFDryer.com
For Dryer Repair Call  – SF Appliance Repair (888)-510-1966